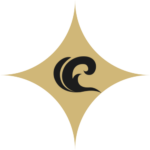 Gold Coast has hosted annual tryouts for both new and returning players every year.  The tryout process is essential to our club membership model and it is an opportunity for us to stay competitive in the lacrosse community.
2024 | One Day
2025-2030 | Two Days
2031-2032 | Tryouts are not needed.  This registration is a commitment to participate in Gold Coast Summer 2023.
| YEAR | DATE | TIME | LOCATION | FIELD |
| --- | --- | --- | --- | --- |
| 2024 | Tue 7/19 | 7:30PM-9:00PM | NEW CANAAN HS | WATER TOWER TURF 1 |
| 2025 | Tue 7/19 | 7:30PM-9:00PM | NEW CANAAN HS | WATER TOWER TURF 2 |
| 2025 | Wed 7/20 | 7:30PM-9:00PM | NEW CANAAN HS | WATER TOWER TURF 2 |
| 2026 | Tue 7/19 | 5:30PM-7:00PM | NEW CANAAN HS | WATER TOWER TURF 1 |
| 2026 | Wed 7/20 | 5:30PM-7:00PM | NEW CANAAN HS | WATER TOWER TURF 1 |
| 2027 | Tue 7/19 | 3:30PM-5:00PM | NEW CANAAN HS | WATER TOWER TURF 1 |
| 2027 | Wed 7/20 | 3:30PM-5:00PM | NEW CANAAN HS | WATER TOWER TURF 1 |
| 2028 | Tue 7/12 | 10:00AM-11:30AM | NEW CANAAN HS | WATER TOWER TURF 1 |
| 2028 | Wed 7/13 | 10:00AM-11:30AM | NEW CANAAN HS | WATER TOWER TURF 1 |
| 2029 | Tue 7/12 | 8:00AM-9:30AM | NEW CANAAN HS | WATER TOWER TURF 1 |
| 2029 | Wed 7/13 | 8:00AM-9:30AM | NEW CANAAN HS | WATER TOWER TURF 1 |
| 2030 | Mon 7/11 | 8:00AM-9:30AM | NEW CANAAN HS | WATER TOWER TURF 1 |
| 2030 | THUR 7/14 | 8:00AM-9:30AM | NEW CANAAN HS | WATER TOWER TURF 1 |