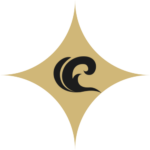 Gold Coast Lacrosse Standards
1. We play lacrosse with the utmost respect for our teammates, opponents, coaches, referees, fans and ourselves.  We practice and compete with nothing less than 100% effort and consider it a privilege to represent our town, high school and Gold Coast Lacrosse.
2. We understand that the ability to win games is traced back to how each one of us practices.  Gold Coast Lacrosse places a tremendous emphasis on further developing skills and growing our teamwork mentality each day in practice.  We expect you give  100% at our practices.
3. We understand commitment to ourselves and teammates. Games are not won with one player, they are won as a team.  At Gold Coast, the team comes before the individual. Our players commit to Gold Coast and their teammates.
4. As coaches, we commit ourselves to the development of Connecticut's most premier lacrosse players and hold ourselves accountable. We commit to the athletic, academic, and personal development of each of our players.
5. Gold Coast Lacrosse aims to cultivate not just lacrosse skill and athletic ability but personal character as well.  We aspire to find the right collegiate fit for each of student athletes and we believe it is of the utmost importance to take into account both on the field and in the classroom talent.
Co-Owner & Dir. of Finance & Operations
CO-OWNER & DIR. OF PLAYER DEVELOPMENT
CO-OWNER & DIR. OF MEMBERSHIP